Criminal Defense Lawyers Defending Juveniles Across Idaho
It's a persistent fear for parents, that their child will act out or be disciplined for misbehaving. The fear become a nightmarish reality when you learn your child has been accused of committing a crime. You likely are concerned about the consequences, especially about protecting the rights and reputation of your child charged with a crime. If you find yourself in this situation, it's time to act quickly and secure legal representation from a Boise juvenile defense lawyer familiar with Idaho law and the juvenile justice system.
Why do you need a juvenile defense lawyer?
Whether your child was charged with something as relatively simple as a shoplifting charge or serious as a DUI, it's important to seek the guidance of a criminal defense lawyer with experience representing juveniles.
With Bublitz Law, P.C., you can be assured that we will provide tenacious legal aid to educate you about the charges held against your child and how we will fight to resolve the case with the best possible outcome.
The Potential Consequences of Juvenile Crime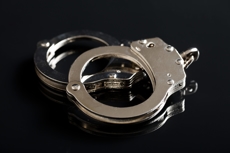 While the Idaho Department of Juvenile Corrections states a belief in reforming and rehabilitating young offenders instead of doling out harsh punishments, it's important to know that juveniles can face serious consequences for being found guilty of a criminal offense. Your child may even be charged as an adult if the crime is particularly severe or violent in nature, and like an adult, be sentenced to hard time in prison. With so much on the line and the real possibility that your child could face severe penalties, including a mark on their permanent criminal record, if found guilty of a particularly serious crime. Don't risk your child's future: be confident that their juvenile criminal defense lawyer has a track record of excellence and a good reputation, with their best interests in mind.
Boise, ID Criminal Defense Lawyer for Juveniles
We understand how frightening it is to learn that your child has been accused of committing a crime. Our award-winning Boise juvenile defense lawyers will provide compassionate legal assistance to your child to help them get through this difficult time.
Contact Bublitz Law, P.C. today or call (208) 286-2111 to book a confidential initial case consultation.