Drug Possession Defense Attorney In Boise
Arrested for possession of a controlled substance?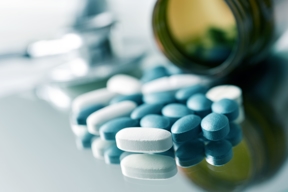 The "war on drugs" is alive and very active in Idaho, as you may have recently discovered firsthand. However your drug arrest happened - from a traffic stop to a controlled buy or sting operation - and whatever substance is involved, it is critical to find a criminal defense attorney in Boise who will review all aspects of the case and work hard in your defense.
At Bublitz Law, P.C. our dedicated team of lawyers is prepared to build the best possible case in your defense. We know that anyone can make a mistake - including law enforcement personnel - and we will focus our energies on beating the charges against you or negotiating an outcome that avoids or minimizes harsh consequences such as jail or prison time.
Contact our Boise drug possession defense lawyer online today or at (208) 286-2111 to learn more about how we can defend you. ​​​​​​
Experienced Defense Lawyer for Possession Charges & Other Drug Offenses
Our firm has extensive knowledge of and experience in criminal law. We can defend you against the repercussions of a wide variety of drug crimes, including drug possession and drug sale, trafficking, and / or smuggling involving a controlled substance.
We handle cases involving all types of controlled substances, such as:
Cocaine in powder or rock / "crack" form
Methamphetamine
Heroin
Prescription drugs such as OxyContin, Hydrocodone, Vicodin, Lortab and Xanax
Ecstasy and other "club drugs"
Case Example - 2009: State v. Cox: Felony Cocaine Possession
Mr. Cox was caught shoplifting at a local store. As the officer searched Mr. Cox incident to arrest for the shoplifting, he discovered two baggies of cocaine in Mr. Cox's jacket pocket. The state was unreasonable in their pretrial offers. Our firm took the case to jury trial and the jury returned a verdict of not guilty. The state couldn't prove that Mr. Cox knew that the cocaine was in his pocket. To learn more about our firm's exemplary track record of successful jury trials, read our case successes page.
Proven Defense for Federal Trafficking Cases
Our experience extends to federal trafficking cases as well as defending people accused of pot cultivation or meth manufacture. We have a strong understanding of how local police, state police, and the DEA pursue drug arrests.
Our experience enables us to effectively challenge factors such as the:
Legality of your traffic stop and any subsequent search and seizure
Conduct of authorities throughout your arrest and detention
Credibility of confidential informants or other witnesses
Evidence used to escalate simple drug possession charges up to intent to deliver or other felony offenses
Call Anytime for a Consultation with a Skilled Drug Possession Attorney
You probably don't need anyone to tell you about the serious impact a drug conviction can have on your future. Whether you are frightened, angry, or sorry due to what happened, you can turn to our criminal defense firm for caring legal counsel and diligent representation. We handle many drug cases in the Boise, Caldwell, and Nampa areas, as well as with serious felony cases from McCall to Twin Falls.
Call Bublitz Law, P.C. today for a confidential consultation and learn more about our defense abilities on your behalf.