Boise Domestic Violence Attorney
Get Award-Winning Counsel from Boise Defense Lawyers:
(208) 286-2111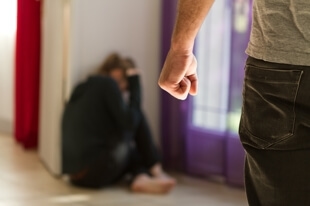 Have you been accused of domestic violence? Are you in need of a strong defense from a seasoned criminal attorney in Boise? If so, it may be in your best interest to contact Bublitz Law, P.C. For years, our team of Boise domestic violence lawyers has been devoted to the practice of criminal law, and to defending the rights of the criminally accused. We recognize how intimidating it can be to face the criminal justice system, and we always put our best foot forth in helping our clients obtain an outcome that is most favorable for their situation.
Get the defense you deserve for your domestic violence charges! Contact our firm online today or at (208) 286-2111 to set up your case review.
Our notable attributes include:
Attorney Bublitz has a 90% rate of not guilty verdicts
We have former prosecution experience
We always work directly with our clients
We take a non-judgmental, strategic approach
We are members of the Idaho Trial Lawyers Association
We're Part of the Top 100 Trial Lawyers List
If you decide to work with our firm, you can rest assured that you have a legal team that is fully committed to fighting for you. Due to our proven track record of success, we have become recognized for the effective defense we are able to provide our clients. In fact, we have been included in the list of Top 100 Trial Lawyers by The National Trial Lawyers association. Inside or outside of court, we are ready to uphold your best interests.
Countless Charges Dismissed & Reduced
Over the years, we have received numerous dismissals and reduction of charges on behalf of our clients, without having to take a case to trial. As experienced trial attorneys, however; we stand ready to provide aggressive litigation in court for our clients, if need be. Domestic violence charges should not be taken lightly, because they have the potential to lead to severe consequences.
Potential Penalties Upon Conviction:
A jail or prison sentence
Restriction of access to your home or children
The inability to pursue a career or education
A permanent mark on your criminal record
In addition to these penalties, individuals accused of domestic violence may see their relationships and reputation negatively impacted. With such harsh potential penalties, it is essential to ensure the team you work with is one that you have complete confidence in.
We recognize our clients are feeling stressed about their futures, which is why we try our hardest to make sure that they are never left in the dark about the status of their case. You can expect close collaboration and responsive services.
How Can a Domestic Violence Case be Dropped?
The only way to have a domestic violence charge be dropped is by the prosecutor and not the victim. Most people believe that victims of crime issue the charges. This is wrong. Crimes are governed by the State, and it's the State that issues criminal charges, not the victim. Since the victim doesn't issue the charge, the victim can not drop the charge. Even though the victim can not drop the charges, they still have an important role to play in the case moving forward. For example, if there is a trial, the victim maybe required to testify against your abuser.
Call
(208) 286-2111

to speak with our Boise Domestic Violence Lawyer!

When so much is at stake, it is crucial that you act fast in contacting our firm. Get in touch with our Boise domestic violence attorneys today so we can begin evaluating the details, gathering evidence, and creating a strong strategy for your defense.

If you would like to get started on your defense by scheduling a case evaluation, be sure to contact our firm at (208) 286-2111 today!