Boise DUI Attorney
Call

(208) 286-2111

for a Top 100 Trial Lawyer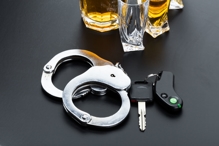 At Bublitz Law, P.C. , our team of Boise DUI lawyers is dedicated to defending the rights, driver's licenses, and driving records of individuals who have been charged with DUI. Oftentimes, individuals assume there is nothing they can do to fight their DUI charges. By hiring an experienced and knowledgeable criminal defense attorney in Boise, you may be able to get your DUI charges reduced or dropped altogether.
Fight your DUI! Contact our Boise DUI attorney today at (208) 286-2111 to schedule your case evaluation.
Why work with Bublitz Law, P.C.?
Attorney Gerald Bublitz has a 10.0 Superb Avvo Rating
Our firm was featured in TIME magazine as a leader in criminal defense
We are members of the National Association of Criminal Defense Lawyers
Our founder is a former assistant district attorney
Attorney Jessica Bublitz was the first female in Idaho to be named a Top 100 Trial Lawyer by the National Trial Lawyers association
When an individual retains our representation, we take a moment to thoroughly understand their situation. We recognize that no two individuals are going through the same experience, and we ensure each and every client is provided with the level of personalized attention and devotion they deserve.
Utilize Our Former Prosecutorial Experience
With experience as a former prosecutor, Attorney Gerald Bublitz maintains an invaluable perspective on how the opposing side thinks and operates. This enables us to predict the actions that the prosecution may take—valuable knowledge that we will use to create a strong defense for our clients.
Our Boise DUI attorney is prepared to assist clients with all of the following:
With your driver's license, criminal record, and insurance rates at stake, it is crucial that you act fast in contacting our firm. The sooner you retain our representation, the sooner we can begin examining every detail surrounding your case. We will not hesitate to challenge the methods used by the arresting law enforcement officer, nor are we afraid to contest the evidence brought forth by the prosecution.
Contact Our Boise DUI Attorney Today
If you would like to get started on your DUI defense, do not hesitate to schedule your case evaluation. We stand ready to fight for you, and will do everything in our power to get your DUI charges reduced or dismissed.
Contact us today at (208) 286-2111 to set up your consultation with a Boise ​​​​​DUI lawyer!