Child Abuse & Neglect Attorney In Boise
Get Defense From Accusations Of Child Abuse & Neglect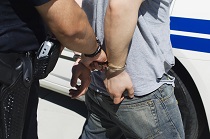 With former experience in prosecution, our lawyers know that crimes involving child abuse or child neglect can be some of the most difficult that people experience. We offer strong criminal defenses that help protect our clients and their families. At Bublitz Law, P.C. protecting your rights is always our top priority.
Contact us for your consultation.
Idaho Laws on Children & Vulnerable Adults
Under Idaho law, any person who willfully harms a child or puts that child in a dangerous situation may face criminal charges punishable by imprisonment in the county jail for up to a year or in the state prison for up to 10 years.
Idaho law recognizes many ways that adults can harm children and teens:
Dispensing alcohol to a person younger than 21
Sexual abuse of a child under 16 years
Ritualized abuse of a child
Sexual exploitation of a child
Lewd conduct with a minor under 16
Enticing of children over the Internet, also referred to as computer solicitation
Child endangerment, such as drunk driving with a child in the car
Our firm offers effective representation in these cases. We also represent people accused of harming another in situations involving domestic violence. Regardless of your situation, we will challenge every aspect of the prosecution's case and protect your best interests.
We are deeply committed to hearing our clients out and investigating all aspects of each case in pursuit of a favorable outcome. Whether we successfully negotiate a dismissal, a plea or take your case to trial, our team will make your priorities ours, giving you the full benefit of our combined experience in criminal defense.
Contact Bublitz Law, P.C. today!
If you have been accused of child abuse, it is critical to talk with a criminal defense attorney in Boise as soon as possible. To discuss your legal issue and defense options, get in touch with Bublitz Law, P.C. today.
Consultations are confidential, so call our firm today.