Drug Defense Lawyer in Boise
Strategic Defense, Sophisticated Counsel -
(208) 286-2111
Are you facing charges from a drug offense? If so, it may benefit you to contact an experienced criminal defense attorney in Boise. When it comes to defending clients, our team here at Bublitz Law, P.C. takes our job very seriously. By remaining responsive and attentive to our clients' needs, we ensure that every client is always fully aware of the status of their case.
Contact us today for your consultation from our Boise drug crime defense attorney.
---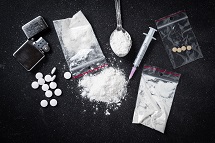 Why Choose Bublitz Law, P.C.?
When it comes to your drug defense, the outcome of your case is directly linked to the ability of your lawyer. You must ensure that the legal team representing you is well-versed in drug defense to be able to successfully overcome your charges. With years of experience in handling a variety of criminal law matters, we are confident in our ability to take on even the most challenging drug cases.
We bring the time-tested knowledge and experience you need.
We are Top 100 Trial Lawyers in The National Trial Lawyers Association
We have achieved numerous not-guilty verdicts and charge reductions
We provide straightforward legal advice
We keep open lines of communication with our clients
We will aggressively fight in court and at the negotiating table
We have a proven track record of success, as seen in our many dismissals and reduction of charges on our clients' behalf over the years. We know what it takes to thoroughly examine a case, scrutinize all the evidence, and build the strongest defense possible.
Former Assistant District Attorney on Your Side
Attorney Gerald Bublitz has worked as a former prosecutor, pursuing convictions for misdemeanors and felonies in Idaho. This experience has given him an in-depth understanding of the criminal justice system—from both sides of the courtroom. He will use his knowledge as a former prosecutor to predict the tactics that the opposing side may utilize when building their cases.
We are prepared to take on a variety of drug crimes cases, including:
Regardless of what your specific situation entails, you can trust that we will do everything we can to help you secure the most favorable outcome possible. No two individuals are going through the same situation, which is why we aim to build customized defenses that are tailored to fit the specific needs of every client.
In order to safeguard your rights and future, it is essential that you contact us as soon as possible. Attorney Gerald Bublitz has been rated AV Preeminent® by Martindale-Hubbell®, which should give potential clients confidence in our high level of professional legal ability and ethics.
For more information about drug defense or to set up your case review, do not hesitate to contact our firm today at (208) 286-2111.