Boise Family Law Attorneys
For Effective Legal Guidance Call

(208) 286-2111

.
Why hire us to handle your family law case?
Trusted reputation: featured in TIME Magazine & Bloomberg Business Week
10.0 Superb Rating from Avvo
Selected to Top 100 Trial Lawyers
100% confidential consultations for all potential clients
AV Preeminent® Rating from Martindale-Hubbell®
Are you dealing with a family law matter that needs the attention of a lawyer? If so, look no further than Bublitz Law, P.C., where we help our clients come up with effective solutions for their various family law issues. Not only is our team well-versed in the laws surrounding these cases, we also strive to implement creative solutions that are rooted in our unique, client-centered approach.
Guiding You Through Your Family Law Issues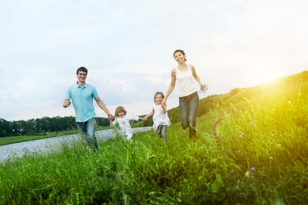 There are few legal matters as distressing as family law issues. Futures are dashed, emotions are volatile, and children are often involved. The stakes are high and can often cloud the judgment and behavior of those involved, which is why it is essential to ensure you trust the attorney you hire. Rest-assured that in hiring our firm, you will have a team working for you that genuinely cares about your well-being and helping your obtain the most favorable outcomes possible.
Our Divorce Lawyers in Boise, Idaho
Our family law attorneys in Boise have continually made it our mission to provide comprehensive legal services for those in need of family law counsel. We know how challenging this time can be, striving to carry your legal burdens for you so that you can move forward with your life.
No matter what family law issue you might be facing, contact our firm today. We're ready to hear your story and present you with every legal option available to you.
How Can A Family Law Attorney In Boise Help You?
We understand that family matters can be especially delicate, and that's why our family law attorneys take the time to get to know you and your particular situation before creating a strategy to support you. Although we have helped many families facing struggles with family matters, we understand that each situation is unique, and we make sure to give each case the unique attention that it requires.
Family Law Services
Your family law attorney will help with the following:
Help you set up child support
Help ensure a smooth divorce process
Support you with child custody matters
Provide you with important legal counseling
Take care of filing paperwork associated with your case
Serve as a strong emotional support system for you and your family
Provide you with fierce representation on your behalf
Fight for a favorable settlement with your family's best interests in mind
Contact our family law attorneys in Boise today to schedule a free initial consultation and to learn more about what we can do to help you and your family.
Obtain Qualified Representation from Bublitz Law, P.C.
At Bublitz Law, P.C., we know that family law issues require delicacy and empathy, but that doesn't mean that zealous and tenacious legal advocacy does not have its place. As former Assistant District Attorneys and Assistant Attorney Generals, our team knows how to make sure our clients' rights remain protected and voices heard.
You don't have to face your family law matters alone. Let our award-winning team of family law attorneys in Boise, Idaho our firm step in to handle your case with skill, sympathy, and unmatched experience. Take a look at our case results and see what people are saying!
Suggested Reading:
Need legal counsel? Contact us now at (208) 286-2111 for your case evaluation.